We have a wide range of Multi-Disc Screw Presses to meet the needs for different project sizes. We can also help sourcing ancillary equipment to assist with your processing goals.
We continue to stand out in the sludge management industry by using the highest-grade quality materials possible in our Multi-Disc Screw Press. Our goal is to provided equipment that needs very little maintenance and costs less to operate than other technologies. Our press is precision manufactured and has materials and components that are superior to our competitors such as: the SEW Eurodrive, 316 Grade Stainless steel and special thermal surface technology.
Our screw on the Multi-Disc Screw Press uses 316 grade Stainless Steel with 2mm
Tungsten Carbide coating to increase the hardness and the operating life of the screw by up 50%.
Independent Technology
Greener Day Solutions is always focusing on independent technology in dewatering systems. We are proud to represent a new generation of sludge dewatering technology.
Our multi-plate screw press is much more advanced than belt presses and centrifues. It features a wide range of applications, is fully automatic, has clogging-free technology, a low energy consumption, is simple to operate and has lower maintenance cost.
Multi-Disc Screw Press Model 131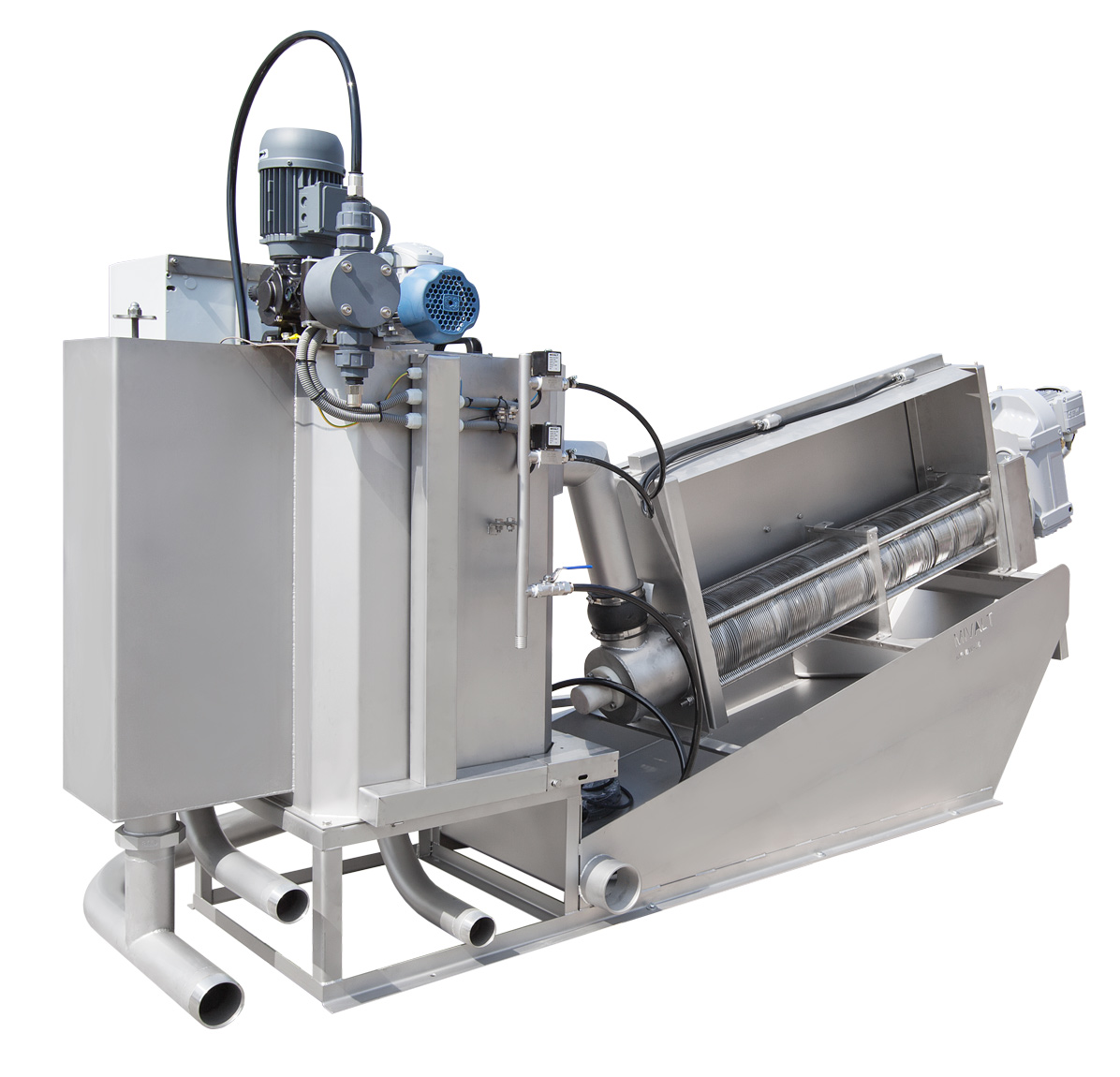 Multi-Disc Screw Press Model 201
Multi-Disc Screw Press Model 301
Multi-Disc Screw Press Model 302
Multi-Disc Screw Press Model 303
Multi-Disc Screw Press Model 301
Benefits of the Multi-Disc Screw Press:
– Simple installation and operation
– Low energy consumption
– Wide range of applications
– Low noise and vibrations levels
– Low clogging technology
– Automated mode
– Affordable spare parts
– Low maintenance costs
– Economical operations
– Smaller footprint than other technologies
– High quality workmanship
We have a variety of Multi-Disc Screw Press
sizes to meet the objective of your project.
You can call us at 928-300-4939 or e-mail us to discuss your
requirements or to schedule an on-site trial.